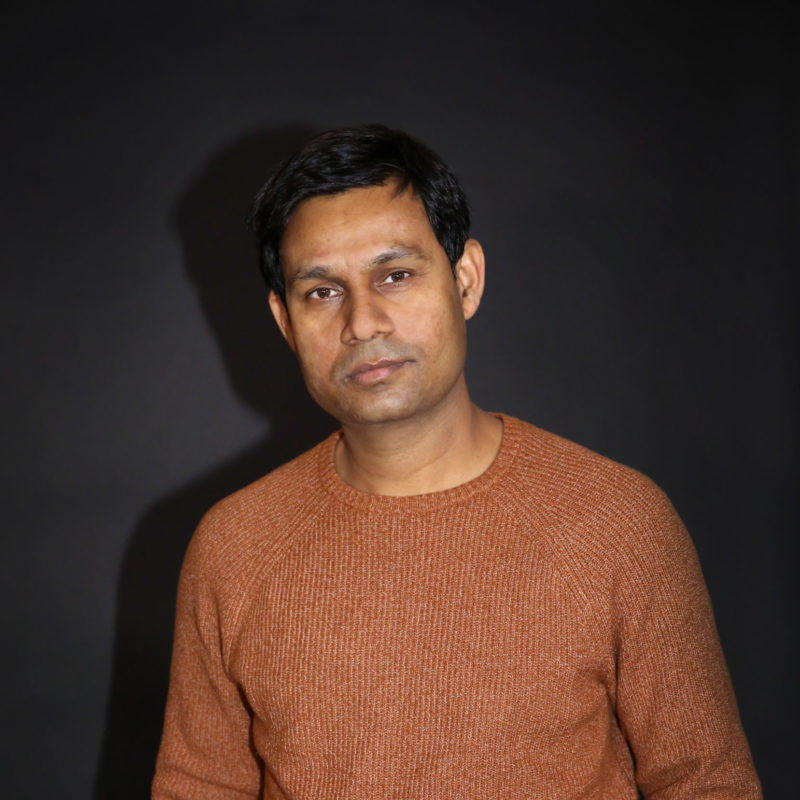 Deepak Rauniyar is an award-winning writer, director, producer, and assistant professor for film
studies at the University of North Carolina Wilmington. His works in film, television, and radio
production span over two decades and have been featured at top international film festivals,
including Cannes, Venice, Berlin, Toronto, Locarno, Rotterdam, Edinburgh, Busan, Sydney, and
New Directors' New Films Film Festivals.  
Four Nights, his latest, premiered at 2022's Berlin International Film Festival in Shorts
Competition and was nominated for the prestigious Golden Bear Award. His 2016 feature White
Sun won the Interfilm Award at the Venice and New Voices New Visions Award
at Palm Spring, the best Asian feature at Singapore film festivals. The film screened at over 100
international film festivals and was Nepal's Best Foreign Language Film entry at the 90th
Academy Awards. He is the first Nepali filmmaker to screen at an A-list international film
festival. His debut Highway premiered at the 62nd Berlin International Film Festival in 2012 and
later also played the Locarno. In 2017 The New York Times described Rauniyar as one of "The
9 New Directors You Need to Watch". 
Rauniyar's cinematic focus is on the social injustice of racial and gender discrimination, and his
work tackles questions of colorism, racism, and sexism within culturally rich and diverse
narratives. He is an alumnus of the Toronto and Berlinale Talent Campuses and the Cannes
Cinéfondation program. He has served as a jury member at the Locarno and Sydney Film
Festivals and Asia Pacific Screen Awards.
He is currently developing two features as writer/director, TFL World co-production Award
winner The Sky is Mine and Jerome Foundation supported High and Low. And he is producing
The Palace by Anil Baral (Busan Co-pro and Asian Cinema Fund 2018) and Devi by Subina
Shrestha (Cannes Doc 2021). His co-production Death on the Street by Johan Carlsen premiered
at the International Film Festival of Rotterdam in 2021.