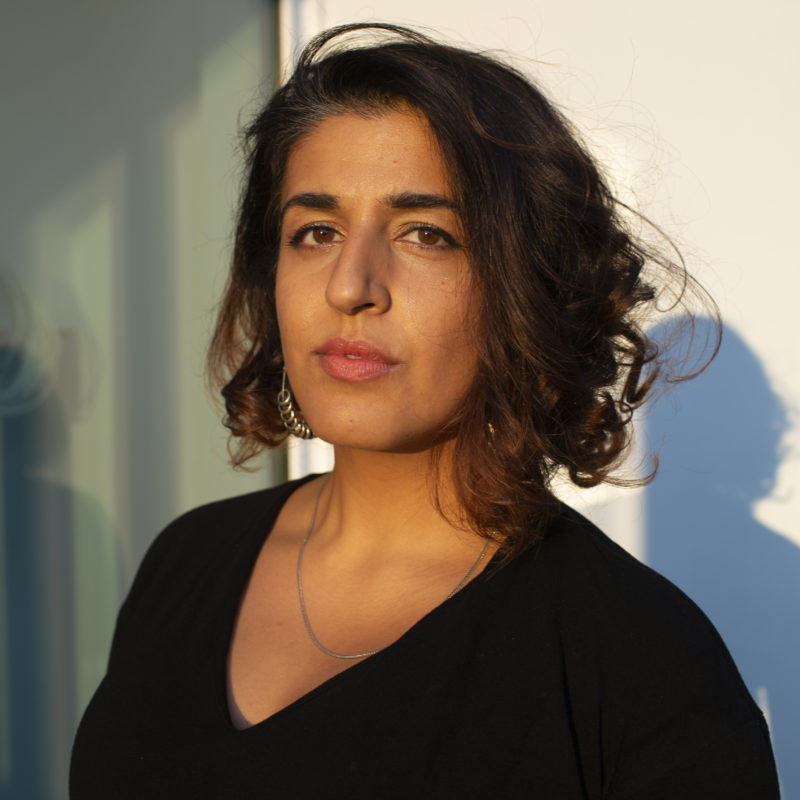 Sana A. Malik is a UK-born, Pakistani-Canadian filmmaker living in New York. Sana's work explores the intimacies and contrasts of immigrant life, depicting ancestral memory, generational resilience and celebration even as separation carries deep loss.
In 2019, Sana's film Guanajuato Norte, which she co-directed, won a BAFTA Student Film Award and can be viewed on the New Yorker Magazine's documentary channel. She is writer and director of the short film, AWAY, TOGETHER supported by the North Face's Move Mountains Filmmaker's Grant and a winner at the Santa Fe Independent Film Festival. She is currently co-directing the short documentary CITIZEN KHAN about an intrepid early immigrant's 100 year legacy in small town Wyoming.
Sana is a member-owner of Meerkat Media Co-operative where she has produced and directed commissioned docs for clients such as Sesame Street and Nike, as well as independent short films and features. She has additionally produced work for the BBC, MTV and Axios on HBO and was an Associate Producer on the Peabody-nominated Policing the Police 2020 for Frontline PBS. She is the founder of an independent media company for women of color filmmakers and artists called This is Worldtown. In 2021, Sana received the Canadian Women Artists' Award from the New York Foundation of the Arts.
Prior to a full-time career as a filmmaker, Sana trained as a journalist and previously worked in public health risk and communications globally. Sana is a graduate of Columbia University's School of Journalism, the University of London (LSHTM), and the University of Toronto. As someone who prioritizes cultivating intentional creative spaces and collaborations, you can find Sana via the Brooklyn Filmmakers' Collective, Brown Girls Doc Mafia and the BAFTA Newcomer Talent Initiative.