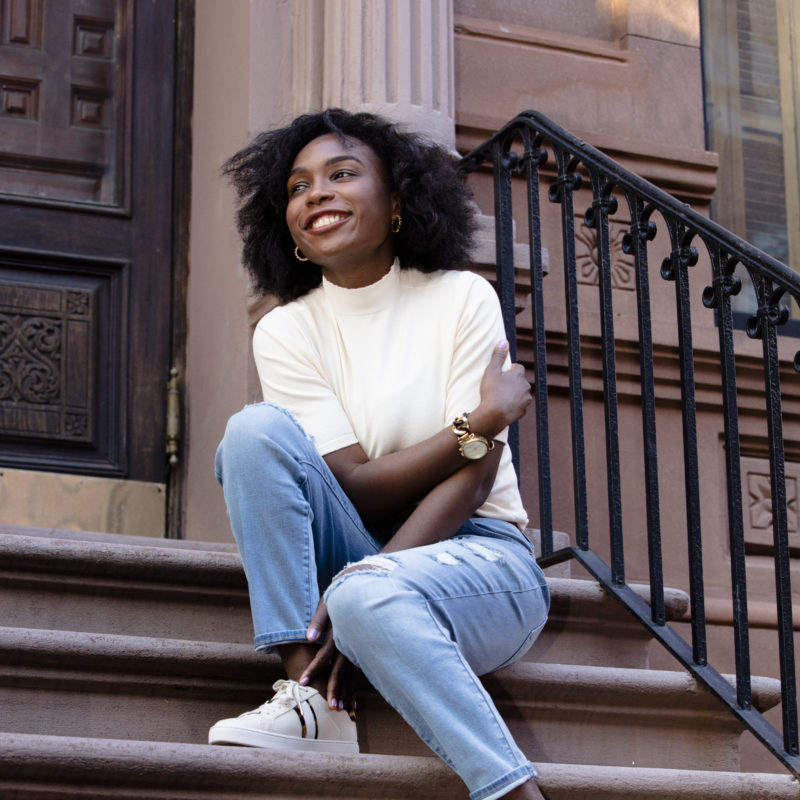 Kareema Bee is a content creator from New York City. She is a graduate of SUNY Albany (Phi Beta Kappa) and Syracuse University's Newhouse School where she received a Master's in TV, Radio, & Film.
Her professional background as a producer spans from major TV and film productions, to creative development, representation, academia and social impact events.
As a writer, she has been a semi-finalist for the Sundance Features Screenwriting Lab, Fox TV Writers' Lab, the inaugural Sesame Diversity Writers' Workshop, Orchard Episodic Lab, Disney ABC Writing Program and @Benthewritersroom.
As an artist-in-residence, she has extended her poetic talents to the 20/20/20 Film Program led by Killer Films at Stonybrook University, the Cambridge Writers' Workshop in France, BetterArts Farm, and Renaissance House.
She is an alumnus of Dustin Felder's Acting Studio, and diversity scholar recipient to both the sketch and improv programs for the Upright Citizens' Brigade in NY & LA.
In 2019, she participated in the Weekend Women's Film Challenge where she played the lead role in her team's short film, "Empty," an official selection for the 2019 Urbanworld Film Festival among others. That summer, she also co-starred in "All-American", a film created and presented as part of the Asian American Film Alliance's 72 Hour Shootout challenge, which was a winner of their 2019 Top 10 Award.
In 2020, Kareema made her directorial debut with her short film, A Rose By Any Other Name, which tells the story of a young professional who changes her name on her resume to a presumingly whiter one in order to get her dream job at a PR firm. It was accepted into ten film festivals, including Reel Sisters of the Diaspora, Toronto International Women's Festival, Females Voices Rock Film Festival and the Adirondack Film Festival.
Recently, Kareema's creative talents are featured across shows she created, directed, and produced as the Senior Producer for Parent Magazine's Black-focused vertical, Kindred.
Through her company, MC Gran Productions, her work can be seen with brands such as Google, NAACP, Moonbug Entertainment and more. Her company's mission is to create inspirational content, and provide new possibilities for storytelling for youth and underserved voices.
Through Kareema's initiative The HiveMind Unified, Kareema also shares resources to advance the careers of professionals of color in the Entertainment industry.