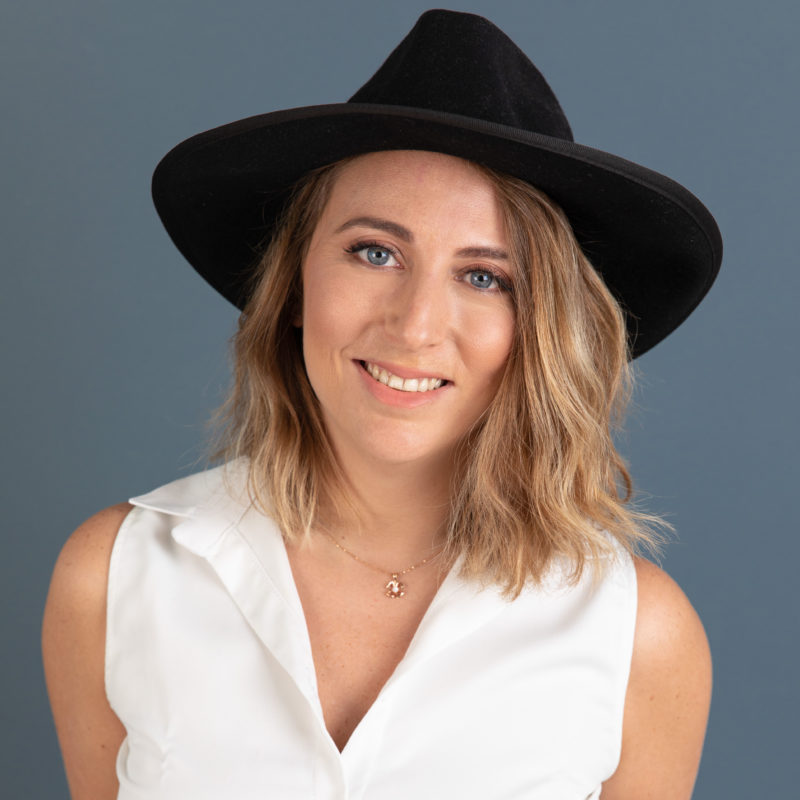 Born in Montreal, Dania Bdeir is a Lebanese-Canadian award-winning writer & director with an intense love/hate relationship with Lebanon which she finds to be her biggest heartache and sincerest inspiration.
Dania, who's originally Syrian and is a member of the Brooklyn Filmmakers Collective, has a BA in Graphic Design from the American University of Beirut and an MFA in directing from NYU's Tisch School of the Arts where she received a full scholarship in her third year.
Her thesis film, "In White", which received the Spike Lee Production Fund, had its world premiere at the renowned Clermont Ferrand film festival and went on to screen at the BFI London Film Festival, Uppsala International short film festival and more than 30 film festivals worldwide. It has won a dozen awards including the International Grand Prize at the Rio de Janeiro International short film festival thus making it eligible for the 2019 Academy Awards in the short live-action category.
In 2019, Dania was selected as a Berlinale Talent and participated in its Short Film Station with her short film "Warsha", which had its world premiere at the 2022 Sundance International Film Festival where it won the Jury Prize for the Best International Short Film.
Warsha was also selected for the 2022 Clermont Ferrand Short Film Festival, Rotterdam International Film Festival, Tampere Film Festival (Winner of Best Fiction), BFI Flare and SXSW.Dania is currently developing her first feature film "Pigeon Wars" which was selected for the 2019 Torino Film Lab x DFI Hezaya Screenwriting lab, the 2021 Cine Qua Non Storylines lab and the 2022 Groupe Ouest development lab in France